John & Kathy Blehm, live near Birch Run, Michigan.  They married in 1973, a year after graduating from high school.  They have three adult children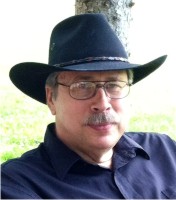 and five grandchildren.
John is a lifetime member of the Ameraucana Alliance.  He joined the original Ameraucana Bantam Club in 1982 and has served as President, Secretary/Treasurer and Director many times.  John received the Ameraucana Breeders Award in 2001.  He created several varieties of Ameraucanas, including large fowl black, blue, white, buff, brown red, silver & lavender.  He also co-created bantam buff and lavender Ameraucanas.
John and Kathy have had several small business ventures.  Kathy had A Touch of Lace making and selling battenburg lace apparel.  John is a Patternmaker by trade and owned and operated Reliable Pattern & Design.  Together they owned and operated WKNX radio for over 10 years, with family friendly radio in the Saginaw Valley.  John also operated Chick Hatchery™ selling day-old chicks.  J&K Media is the home based advertising business they operate.  Kathy takes care of sales while John takes care of graphic design, printing, distribution and bookkeeping.  In 2011 John came up with the original and unique Fowl Stuff nest box design after many decades of experience breeding chickens.  Both nest boxes for chickens and day-old chicks are now sold thru Fowl Stuff.
John W Blehm <John [at] FowlStuff.com>