John & Kathy Blehm, live in Saginaw County, Michigan.  They married in 1973, a year after graduating from high school.  They have three adult children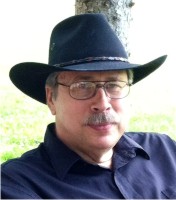 and five grandchildren.
John is a lifetime member of the Ameraucana Alliance.  He joined the original Ameraucana Bantam Club in 1982 and has served as President, Secretary/Treasurer and Director many times.  John is a Master Breeder of Ameraucana chickens and received the Ameraucana Breeders Award in 2001.  He created several varieties of Ameraucana chickens, including large fowl buff, black, lavender, white, blue, khaki & lavender silver.  He also co-created bantam buff Ameraucanas with Mike Gilbert.  
John and Kathy have had several small business ventures.  Kathy had A Touch of Lace making and selling battenburg lace apparel.  John is a Patternmaker by trade and owned and operated Reliable Pattern & Design.  Together they owned and operated WKNX radio for over 10 years, with family friendly radio in the Saginaw Valley.  John also operated Chick Hatchery™ selling day-old chicks.   In 2011 he came up with the original Fowl Stuff nest box design after many decades of breeding chickens. J&K Media is the part-time home based advertising business they currently operate.
John W Blehm <JohnnyB.Goode [at] charter.net>