My wife of almost 50 years and I are residents of South Carolina… Alicia and I were both born and raised in Florida and were high school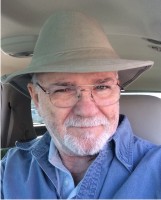 sweethearts…married in 1969, we raised 2 sons in Florida on an 18 acre farm where the boys enjoyed all of the benefits and responsibilities of animal care…from horses to pigs, dogs and chickens. We leased several hundred neighboring acres where we raised cattle. Our sons helped with all of the feeding, rounding up and associated chores that go with ranching. 
After raising our family and retiring from a 40 plus year career with the local power company, we decided that it was time to slow the pace of our lives, and we moved to a small town in South Carolina. Life here is more the pace of 'Mayberry'. We have a few acres where we reside with a dog, a parrot and a small flock of Ameraucana….I currently raise LF silver, blue, and have recently added white to our flock. I have my eye on a great line of wheatens, but I'm trying to hold out!
The first memory I have of chickens was collecting eggs from  Granny's flock…I must have been 4 or 5 years old…she had a red rooster that did not like me at all…he jumped me and sent me crying to the house…Granny took me right back out there where he tried his best to get me thru the fence….she immediately dispatched him and he became supper that evening!...the experience was repeated many years later with another red rooster that decided he was meaner than my son…The lesson from granny was one I had not forgotten…. I do not tolerate an animal that you can not trust. I've been raising Ameraucanas for the last 6 years, and have never had to cull one for being aggressive….the gentle nature of the Ameraucana is  one of the things I admire so much about the breed and appreciate about those who developed it.
Going forward, I hope to be able to offer my limited experience to anyone that can use what I've learned, and to see the breed advance in quality as our club  grows. If there is anyway I can assist you, I'll be happy to do so…just send me an email.
Stan Alder <Allistan1 [at] gmail.com>